MIKE FINE is an American stand-up comedian and comedy writer making appearances at major clubs, colleges, and corporate events in the U.S. and abroad. With a sharp mix of an unpredictable demeanor, abstract observations, and deadpan delivery Mike's comedy styling is reminiscent of the classic Borscht Belt comedians.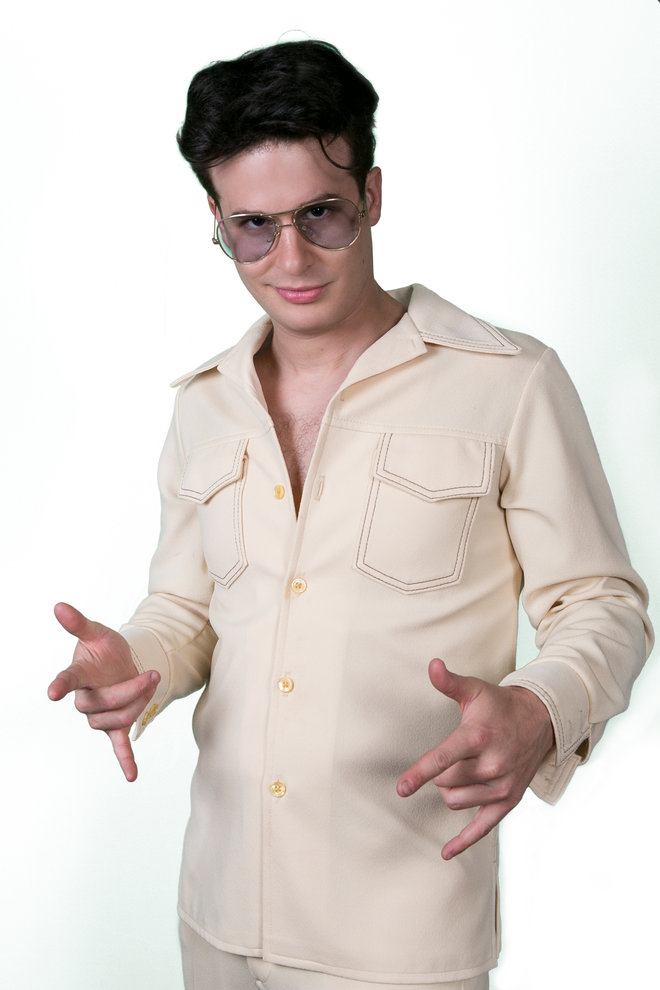 After co-starring and co-writing three seasons of the cult hit cable show "The Ferris Butler Program" aired on, Manhattan's Time Warner Cable, with former Saturday Night Live writer Ferris Butler, Mike went on to become an accredited staff writer for the New York Friars Club Roast of Quentin Tarantino, Dennis Rodman, Boomer Esiason, Padma Lakshmi, and Ricky Schroder . With an adept ability for fine tuning a joke or punching up a script, Mike regularly is asked to provide comedy material for many A-list celebrities and athletes, including numerous Oscar, Grammy, Emmy nominated artists and performers .
Mike has recently made his debut performance in the official Off Broadway production of "The Gong Show Live" as a judge alongside veteran radio personalities "The Radio Chick" Leslie Gold and Chuck Nice. Other credits include numerous appearances on WOR's The Joey Reynolds Show, a frequent guest of Jackie's Joke Hunt on HOWARD 101 Sirius XM, as well numerous other appearances on radio and Tv news programs.
Whether it's performing at Foxwoods Resort & Casino in Connecticut, Sturgis Motorcycle Rally in South Dakota, or a charity event for disabled children in the Hamptons, Mike's ability to tailor his act for any audience keeps him in constant demand.